Please be aware that all prices are starting from, if your hair is extra thick or needs extra product there may be an extra charge added to cover these costs.
Girls under 18 wash cut style
£29
Boys under 18 wash cut style
£19
Olaplex during colour
£15

Gift vouchers
Please enquire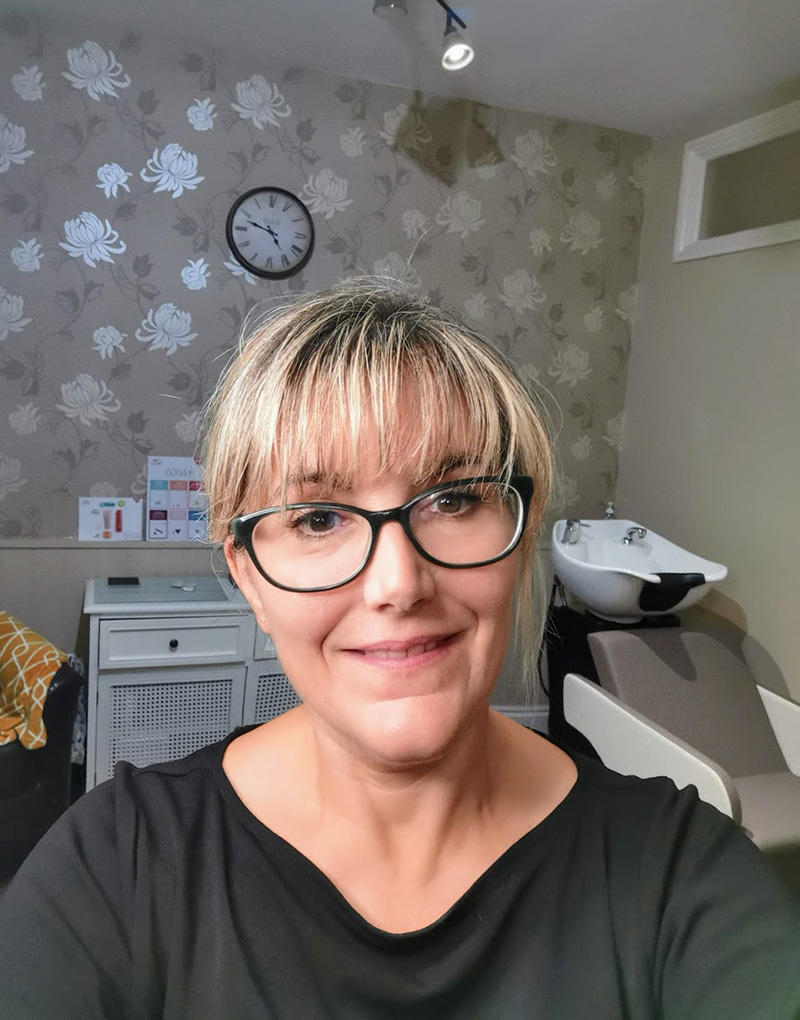 All
About Nicky Joyce
With nearly 30 years of hairdressing experience, Nicky offers many aspects of hairdressing for all ages and members of the family.
Nicky started her career at Hans Hairdressers in Salisbury, completing a '365 Day Hairdressing' training course. Since then Nicky has worked consistently as a hairdresser for over twenty five years, specialising in colouring and wedding/occasion hair.
Visit the private hair studio within Adorn Beauty Salon and you will be warmly welcomed with the very best customer service, have a great experience and of course you will leave with great hair.
A home care plan can be recommended for you in order to keep your hair in the best possible condition.
The main product range used is Wella with Olaplex, Shwarzkoph and My Identity used to complement alongside.
Please note
Wedding hair prices will be given after consultation or trial
All colouring prices exclude cut or finishing services
We have a 48 hour cancellation policy
A deposit may be required to secure your booking